It is commonly known in MMA circles that ancient martial arts like Kung Fu and Aikido, typically do not work when tested against a resisting opponent. While this is the source of frustration for many traditional martial artists, who will vehemently try to justify their chosen hobby, it is also not the be all and end all.
Miyamoto Musashi was a legendary swordsman, considered the greatest in history. While his achievements have likely been inflated to the point of myth over the centuries, one thing we do know about him was that he put pen to paper and wrote his philosophy on fighting. Nearly all of which is still applicable to today's modern combat sports.
Today we shall be examining Musashi's work, and applying it to modern day fighting.
The Three Methods of Attack
In Musashi's 'A Book of Five Rings', the swordsman states that there are only three methods by which a fighter can attack.
Ken No Sen – Going First
Putting it plainly – Ken No Sen is what in boxing is termed as a lead. At some point in every fight, one fighter needs to take the lead. There are smart and sensible leads – then there are leads that are less so. By mixing between different lead techniques, a fighter can be unpredictable on the lead.

The safest leads are as follows:
– The Jab
– The Teep
– The Front Kick
– Feinting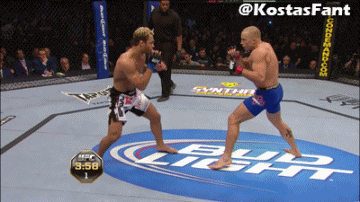 Tai No Sen – A Full Beat Counter
A full beat counter follows off the opponent's failed lead, for example Fighter A Jabs, Fight B pulls their head back and out of the way allowing the jab to fall short, then returns fire with his own technique.
There are too many delayed counters to possibly be listed – but a delayed counter will come off a successful block or evading of the opponent's technique. A pull counter in boxing, and a check and return of kicks in Muay Thai are the purest examples of a delayed counter.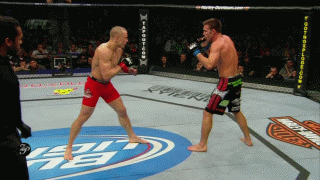 Tai Tai No Sen – A Half Beat Counter
A half beat, or intercepting counter occurs when you start your attack in response to your opponents lead or counter.
There too many potential counters to potential strikes to list to list, but the most tried and true methods of simultaneous counter are:
The Jab
The Rear Straight (known as a cross when used as a counter)
The Power Kick (typically used as a counter to punches)
Intercepting Knee or Linear Kick (a counter to any forward movement)
The Hand Trap
Takedown
In order to master each of these three methods a fighter must understand the most conventional leads and the most efficient ways to counter them.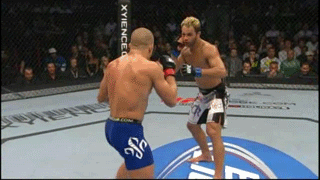 When you break fighting down to variations on these same three principles, the art of fighting becomes far more easy to manage and far less confusing to a beginner or even veteran fighter.
Diesel Gym London